Three quarters of the way through "The Girl on the Train," it becomes increasingly difficult to put down this who done it mystery novel. The thrilling one liners keep the pages turning. As the perspective of the story shifts, clues to the mystery are slowly revealed. A tale of murder, betrayal and sinister motives, "The Girl on the Train" by Paula Hawkins reveals the dark side of humanity.
Paula Hawkins does a masterful job of revealing personality traits in her carefully crafted dialogue. Can you name who said what from these ten lines in "The Girl on the Train?" What does it tell you about the character who said it?
1. "The police are here Rachel…"
2. "…the holes in your life are permanent."
3. "When did you become so weak?"
4. "I can feel the heat come to my face, my stomach a pit of acid."
5. "…she'd have made him into something he's not."
6. "I didn't even go after her…"
7. "…I shouldn't have let things get this far."
8. "I told you it wouldn't be a stranger…"
9. "We were both so cold."
10. "…I'm glad she's gone. Good riddance."
Tweet me your thoughts and feel free to share which hair-raising lines in the book are shaping your theory on what happened to Megan Hipwell.
See you between the pages!
Your friend,
Darren Kavinoky, Esq.,
#DKBookClub Info
The Girl on The Train Movie
The Girl on the Train movie comes out this October 2016 and you can watch the film trailer featuring Emily Blunt here:
Friendly reminder to keep our online chats friendly!
Book Club Questions
As always, if you have any book club membership related questions, please address them to my media team at bookclub@darrenkavinoky.com.
Where can I buy The Girl on the Train by Paula Hawkins?
This book is available online in Paperback, Hard Cover, and Audiobook via the links below. NOTE: DarrenKavinoky.com is not affiliated with these links, sites or their services in any way.)
Visit: http://paulahawkinsbooks.com/
The Girl on the Train free Kindle book preview via Amazon
Also available at:
Barnes and Noble
iTunes
The Girl on the Train on audio book at Audible.com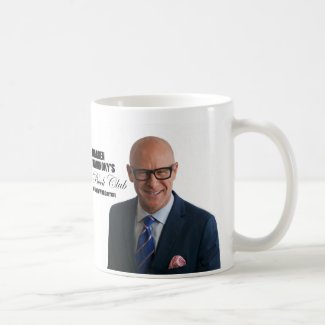 Darren Kavinoky's Book Club Coffee Mug by DarrenKavinoky
Join the May 2016 Darren Kavinoky Book Club conversation:
Twitter  http://www.twitter.com/DarrenKavinoky
Facebook http://www.facebook.com/DarrenKavinokyFanPage
Latest posts by Darren Kavinoky
(see all)