Dear fellow book lovers,
Welcome to the new members and welcome back to existing members of the Darren Kavinoky Book Club!
I'm excited to be on this literary journey with you. 
For the month of June, the Darren Kavinoky Book Club will be reading The Girl on the Train, a mystery thriller by Paula Hawkins.
I'm two chapters in and already see two scoops of crazy going on. Looking forward to discovering how this thrilling crime mystery novel–and #1 New York Times Bestseller— unfolds chapter by chapter. This novel is an edge of your seat page turner so hold on for the ride!
If you haven't officially joined the book club yet, you can join the Darren Kavinoky Book Club here!)
We will be digging into some great books as we read so hashtag your #DKBookClub feedback, thoughts and theories with #DigInWithDarren.  I am looking forward to unraveling this mystery novel with you!
The Girl on The Train Movie
The Girl on the Train movie comes out this October 2016 and you can watch the film trailer featuring Emily Blunt here:
As always, let's remember to keep our discourse friendly!  I know I always enjoy hearing your thoughts–I hope you will enjoy sharing with one another as well.  
Book Club Questions
If you have any book club membership related questions, please address them to my media team at bookclub@darrenkavinoky.com.
See you between the pages!
Your friend,
Darren Kavinoky, Esq.,
Where can I buy The Girl on the Train by Paula Hawkins?
This book is available online in Paperback, Hard Cover, and Audiobook via the links below. NOTE: DarrenKavinoky.com is not affiliated with these links, sites or their services in any way.)
Visit: http://paulahawkinsbooks.com/
The Girl on the Train free Kindle book preview via Amazon
Also available at:
Barnes and Noble
iTunes
The Girl on the Train on audio book at Audible.com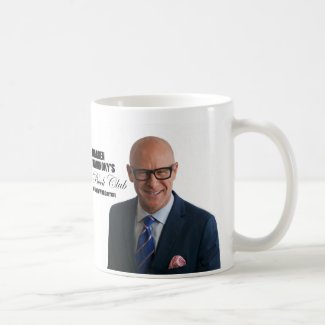 Darren Kavinoky's Book Club Coffee Mug by DarrenKavinoky
Join the May 2016 Darren Kavinoky Book Club conversation:
Twitter  http://www.twitter.com/DarrenKavinoky
Facebook http://www.facebook.com/DarrenKavinokyFanPage
Latest posts by Darren Kavinoky
(see all)