Dear fellow book lovers,
Welcome to the Darren Kavinoky Book Club!
I'm grateful you have decided to join me on this literary journey. 
The first book we will be reading and enjoying together is The Four Agreements by don Miguel Ruiz.
I'm anxious to hear your thoughts as you read this great book–which I will be rereading with you. 
Please look out for an email announcement soon with the date of a live #DKBookClub discussion session via Twitter!  (If you haven't officially joined the book club yet, you can join the Darren Kavinoky Book Club here!)
We will be digging into some big issues as we read so hashtag your feedback and thoughts on The Four Agreements by don Miguel Ruiz with #DigInWithDarren.  I hope we all enjoy learning from one another.
Let's remember to keep our discourse friendly!  I know I always enjoy hearing your thoughts–I hope you will enjoy sharing with one another as well.  
Book Club Questions
If you have any book club membership related questions, please address them to my media team at bookclub@darrenkavinoky.com.
See you between the pages!
Your friend,
Darren Kavinoky, Esq.,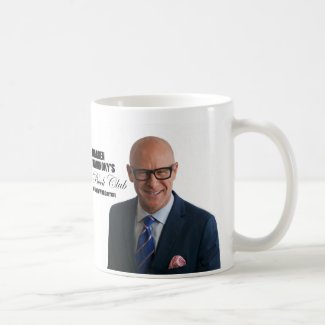 Darren Kavinoky's Book Club Coffee Mug by DarrenKavinoky
Join the May 2016 Darren Kavinoky Book Club conversation:
Twitter  http://www.twitter.com/DarrenKavinoky
Facebook http://www.facebook.com/DarrenKavinokyFanPage

Where can I buy The Four Agreements by don Miguel Ruiz? (Available online in Paperback, Hard Cover, Audiobook and NOOK Book via the links below.)
Barnes and Noble
Amazon
Walmart
Latest posts by Darren Kavinoky
(see all)